---
Introducing the Q2Q Story.
In 1990, Q2Q was born.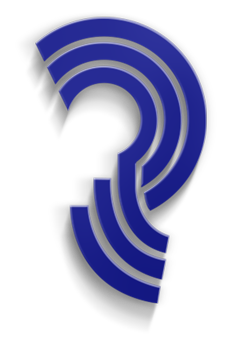 Global Headquarters were at first modest, the spare bed room in Tony's house, and the founding members, Rob Kew and Tony Breger were ably supported in all key decisions by Tony's dog Gemma (tail wagging indicated agreement with key strategic decisions)...
With Rob, coming from a background as a Trainer and Senior Manager in the Pharma industry, and Tony, a qualified Pharmacist, Q2Q's future as a professional event organiser with a track record of working in the Pharmaceutical industry was built on strong foundations.
Rob's earlier days running training sessions, alongside dealing with the logistics, provided first-hand experience in developing the Q2Q ethos; to support clients and presenters in what is undoubtedly a visible, pressured and sometimes stressful part of any project.
So why the name 'Q2Q'?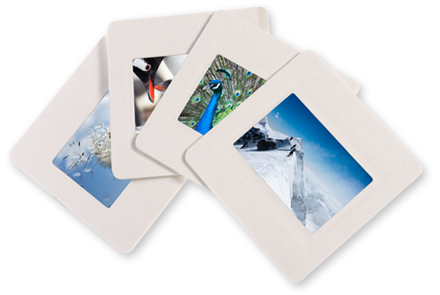 Before the joy of powerpoint entered our lives, if you wanted to display data to large audiences, people used overhead projectors and acetates, or for the real professionals, 35mm slides were developed; miniature photos with the content printed on.
Each 35mm slide had to be positioned the right way in the projector, as well as being arranged in the correct order, or in a cue. As the presenter moved through the presentation they went from one slide cue to the next, or, as was known, from cue to cue.
The name Q2Q was established and although this pre-event run through was a time consuming task, it ensured detailed checking, attention to detail and a requirement to ensure everything was ready and tested in advance of the event, a philosophy that has continued to this day, alongside our name, Q2Q.
Present day Q2Q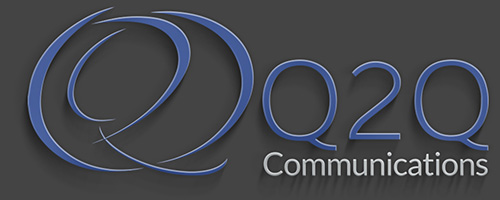 Q2Q is now over 30 years old and our team has steadily expanded over the years.
We continue to stand proud as a company that offers unwavering support to clients and delegates, whilst delivering quality and value for money.
Our Event Team is made up of committed, talented, full time employees who are passionate about the success of every event. Our processes are efficient and continually reviewed, resulting in responsiveness and quick turnaround for our customers.
We continue to budget accurately and realistically, recognising the importance of delivering on our promises.
Whilst the majority of our work is in the Pharmaceutical industry, our work in the media sector and assisting with corporate events enables us to maintain a broad knowledge of best practice.
Our portfolio of online meeting solutions, from live to on-demand training, Study Portals to registration websites, puts us in a strong position to support our customers, as event and training requirements change in the modern day.
Our passion and eagerness to support clients and Project Teams is as strong today as it was in 1990 and we look forward to continuing to deliver outstanding events long into the future.